#PlayForBelarus was a bottom-up initiative of the esports community which, in a gesture of solidarity with the Belarusian nation, joined together to play in a charity tournament. Eight European teams took part in the tournament, representing the principles of healthy competition, in which mutual respect and fair-play principles are the overriding values. The tournament was held on September 21, on the International Day of Peace.
The tournament was accompanied by a charity collection for the Belarusian Home Foundation, which for many years has been supporting activities for democracy and human rights as well as the development of civil society in Belarus.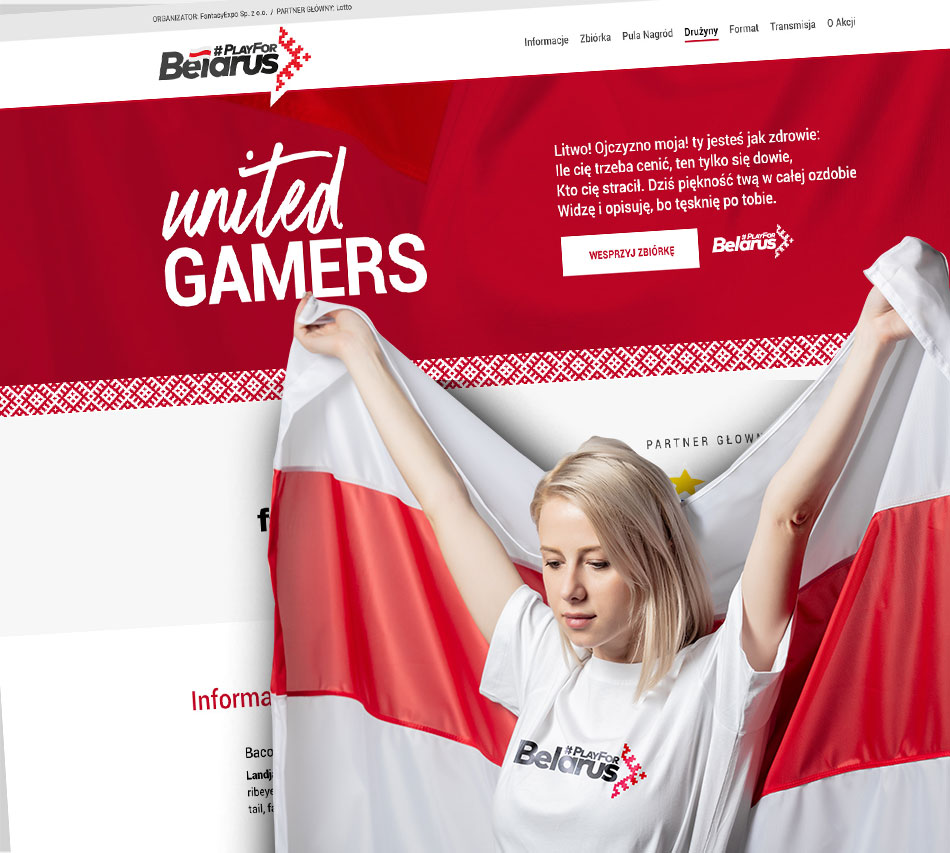 The #PlayForBelarus tournament was broadcasted in various languages, so that interested viewers from all over Europe could support the contribution. The prize pool of the tournament was 150,000 PLN. 50,000 PLN from this amount directly contributed to the collection for the Belarusian Home Foundation. The invited teams will compete for the remaining 100,000 PLN, of which the best four will be awarded.
Effects?
The initiative was also supported by popular influencers associated with esports, gaming and those who are not indifferent to the fate of the Belarusian nation. Support for the action was expressed by Piotr "izak" Skowyrski, Jarosław "pashaBiceps" Jarząbkowski, Paweł "Saju" Pawelczak, Michał "MICHU" Muller, Damian "Nervarien" Ziaja and Krzysztof Golonka from the Trenuj z Krzychem channel.